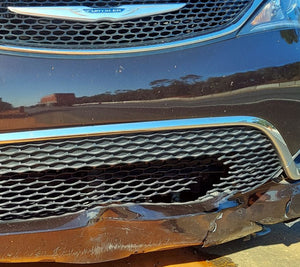 A long week
So it was one of those long weeks as we began the run up to Christmas and our last few markets. 
It started with a bit of an issue with our beloved brown travel van (We lovingly call "The Cocoa Bean").  On a recent trip, we had a run in with a large chunk of tractor trailer tire.  It took out the AC compressor, radiator, and a few other front end parts. No one was hurt, but it is going to take a while before Cocoa hits the road again.
Still able to take care of business and our customers.  Mailed out a whole bunch of orders to around the country.  Always a great feeling when you get the message your customers are happy.
As we move through the last couple of weeks of 2021, let everyone enjoy time with family, nostalgic holiday movies, magical lights, and happiness. 
2022 is looking to be bigger than ever - We will see you there!
Shave Dapper!
---