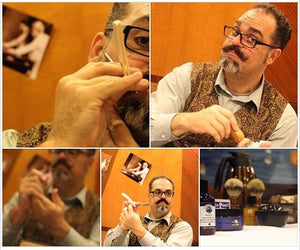 Back to beard!
During one of the first "Facebook Live!" videos, I took a big portion of my beard off.  Showing how to take a beard down to almost nothing, then getting a smooth, clean shave was a great way to start the year.
As we move forward into 2022, you can see how the beard comes in, hear how to take care of the new growth, and make sure to keep things comfortable!
We have added some incredible new beard wash and conditioner from our friends at Bluebeards Original - Fresh Mint!  This is a really fresh peppermint system to help you keep your beard looking as good as possible.  Soft, shiny, and your skin will love it!
---