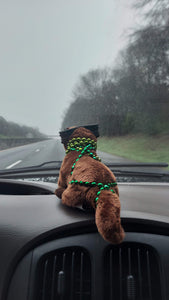 Spring is springing!
We have made it to the first full day of Spring.  With the coming warmth, the sunny days, and oh so much pollen, we are entering a time of fun-filled adventures.
Just got back from Greenville, SC where we participated in the SE Punk Flea Market.  This is a travelling market where all manner of retro-funky items are available.  Great organizers and locations across the country really help us bring the good word of classic shaving to new areas!
As we move into April, we have a few pop up markets and a couple of new conventions to attend.  We are looking forward to returning to Huntsville, AL for what could be our biggest convention experience yet! (Fingers are crossed, otters are prepping!)
As always, we are so appreciative of your support and kind words!
---